Reading Scheme & Phonics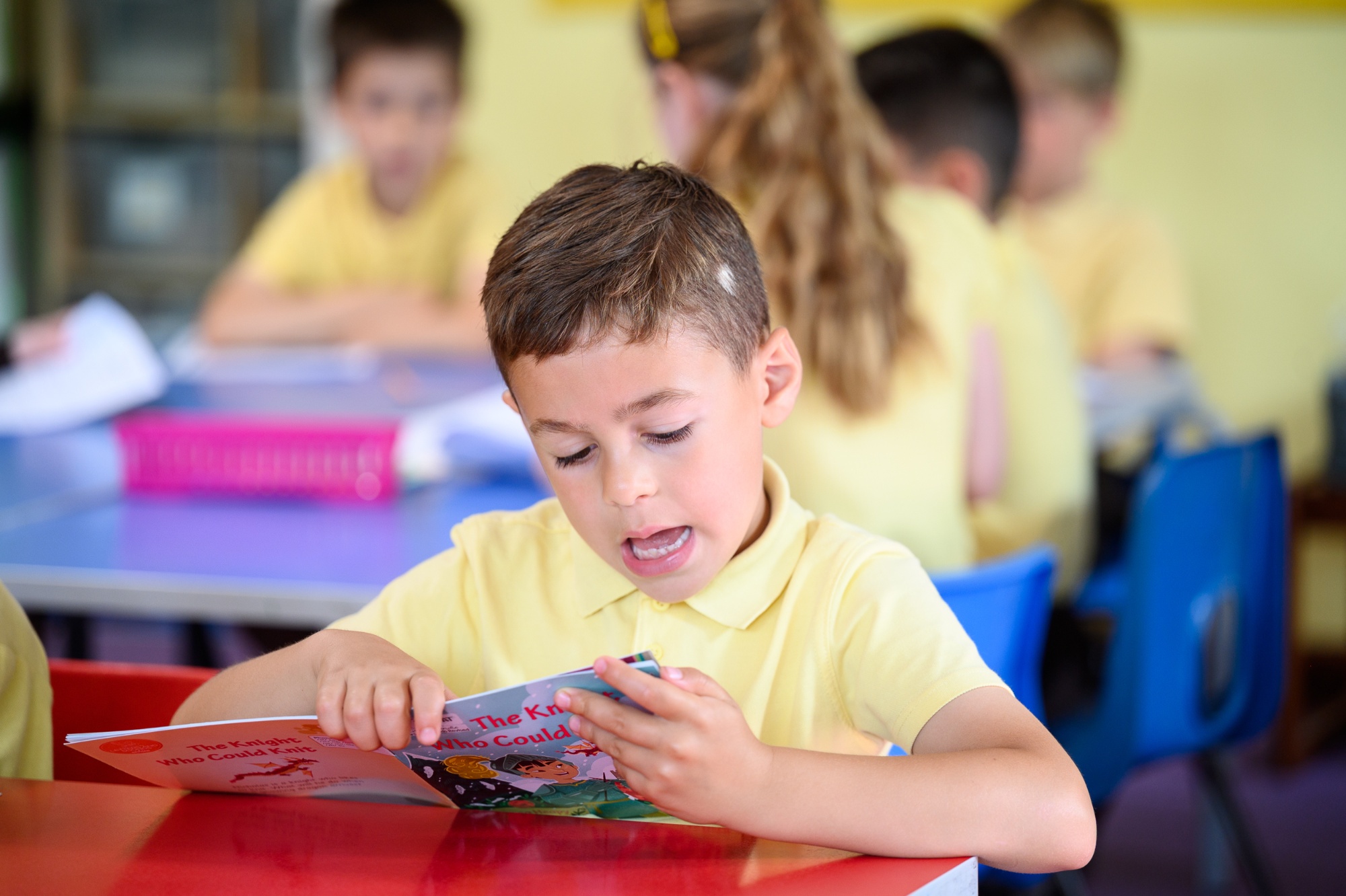 Phonics:
Early Years and Key Stage One follow the Little Wandle Synthetics Phonics and Early Reading Programme. The programme is divided into 5 Phases, starting in Reception and into Year 1 (and Year 2 and 3 if applicable). Nursery focus on developing pre-reading skills through exploring Phase One of the Letters and Sounds programme (2007). Please click here for our Phonics and Early Reading Policy.
Early Years and Key Stage 1:
Our Nursery children have a selection of Nursery Rhymes, picture books and story sacks to share at home.
Once Reception children begin the Little Wandle Phonics Scheme they will receive a decodable reading book. Children in Reception and Key Stage 1 will be involved in Group Reading three times a week with a trained adult. The purpose of the sessions is to develop blending and decoding; prosody and developing comprehension and understanding of the text over the three sessions. The same book will then go home to practise with parents. All Collins "Big Cat" early reading books are carefully matched to each week of the phonics programme to ensure the relevant GPC (Grapheme Phoneme Correspondence) is covered in the book and is completely decodable.
The Collins "Big Cat" books are levelled from Foundation to Phase 5 to match the Little Wandle programme. Once the children have completed the synthetics phonics programme, they will then move through individual reading books, colour banded from orange level throughout the rest of Key Stage 1 and into Key Stage 2. Once Year 2 pupils are proficient with their phonics, they will then move on to a robust spelling scheme.
Key Stage 2:
As children move through Key Stage 2, most will progress through the Oxford Reading Tree steps up to Stage 16. By this stage, most children will be deemed as confident readers and will be given a free choice of reading materials, carefully selected from age appropriate resources.