Pupil Voice
School Council: 2022/2023

Chair: Shay; Vice Chair: Olivia B (Year 6)
Members: Jake and Eva S (Year 5); Tallulah and Ben H (Year 4); Sofia and Jack B (Year 3); Thomas and Eva R (Year 2); Penny and Vincenzo (Year 1)
The School Council's focus this year is:
Being safe in school
Caring for our school environment and being aware of environmental issues
Fundraising towards a linked project later in the term
What makes a good rep?
Being approachable
Being a good listener - everyone has to feel comfortable sharing ideas
Being organised
Being assertive and confident
Being fair (everyone has the right to express a point of view)
Being a good communicator
Sport and Wellbeing Committee: 2023/24
We have a dedicated Sport and Wellbeing Committee whose role is to promote the importance and value of Sport and act as role models to younger children at lunch and play times. They also help promote good emotional and mental wellbeing. The Committee meets half termly and is led by Mr Fitzgerald, our Senior Sports Coach and Mrs W Clark, PE and Sport/Mental Health Lead.
Chaplaincy Team: 2023/24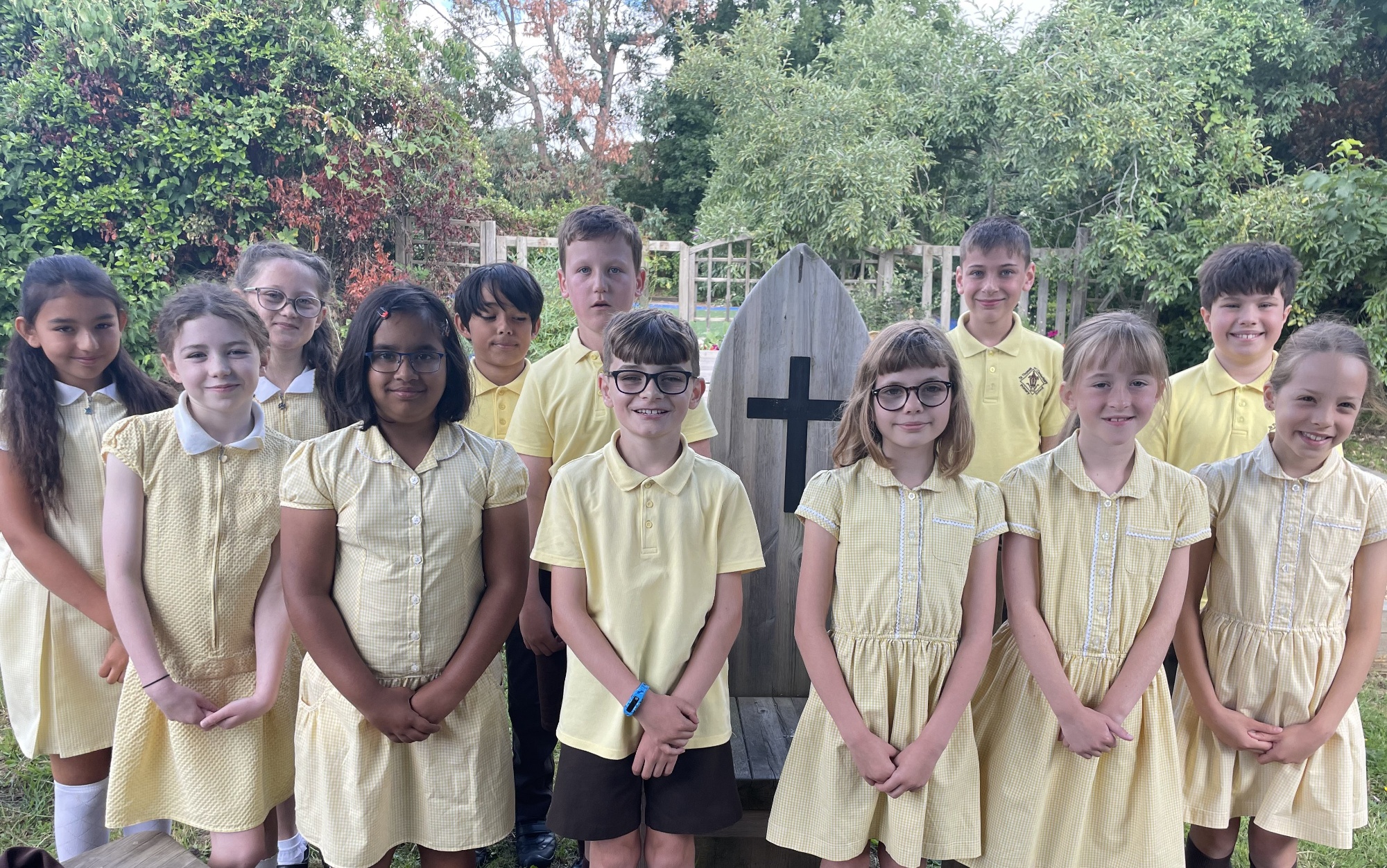 The The primary role of the Chaplaincy Team is to build upon and embed the excellent work of last year's team in developing the prayer life of the school through planning, being involved with and leading Acts of Worship, Liturgy and Fundraising Opportunities.