Ofsted & Diocesan Inspection Reports
OFSTED Report:
The most recent Ofsted Inspection for St Thomas of Canterbury was held in October 2007. The inspection judged the school to be Grade 1 (Outstanding).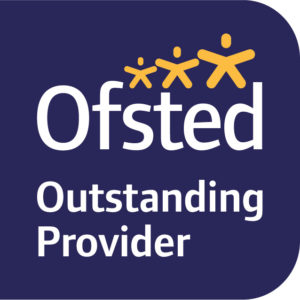 Ofsted October 2007:
"The inclusion of all pupils is central to the school's vision. Relationships within the school are very good and based on Christian care and concern for others. One pupil said "Our teachers are kind and care a lot for us." All staff provide a secure, stimulating environment in which the pupils thrive and are inspired to succeed. The pupils' spiritual and moral development is outstanding and this is reflected in their behaviour and attitudes. The Headteacher leads and manages the religious education curriculum very well. The staff are committed to the high profile given to religious education in the school. Very good progress is made by the pupils and standards are high."
Diocesan Inspection Report:
The school was inspected in November 2017 for R.E under the new Diocesan Inspection Framework. We are very proud to share St Thomas' was judged to be "Outstanding" in every area. Please click here to read the report: St Thomas of Canterbury RE Diocesan Inspection Report November 2017
Here is a selection of comments taken from the Inspection Report...
"Pupils are very enthusiastic in their learning and demonstrate excellent understanding of religious literacy in both spoken and written form. Their behaviour is outstanding both in lessons and around the school. Pupils are friendly, confident, articulate ambassadors for the school."
"The quality of leadership and management of religious education is outstanding. Leaders demonstrate a purposeful commitment to continued school improvement."
"The Catholic life of the school is outstanding, characterised by a distinctive warmth and sense of welcome."
"Pupils are very enthusiastic in their learning and demonstrate excellent understanding of religious literacy in both spoken and written form. Their work reflects the considerable pride with which they approach their learning and they are keen to do well. Their behaviour is outstanding both in lessons and around the school. Pupils are friendly, confident, articulate ambassadors for the school."
"The typicality of teaching and learning in religious education is outstanding. Teachers are enthusiastic and convey this to the pupils. Careful planning, well–established routines and interesting activities ensure that pupils are engaged and learn well."