Mental Health and Growth Mindset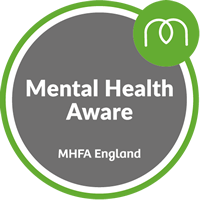 At St Thomas of Canterbury School, we take the mental health, wellbeing and happiness of our school community very seriously. In a world that places increasing pressure and demands on children, particularly via social media, we all have a responsibility to ensure our children are nurtured and helped through stressful and anxious times. We are certified as a 'Mental Health Aware' school by MHFA England.
Mental Health Lead: Mrs W Clark
Deputy Mental Health Lead: Mrs L Coles
School Counsellor: Mrs L Coles
Designated Governor for Mental Health: Dr M Lennon
Please see our Mental Wellbeing Bulletin slide attachment below for advice and guidance.
Feeling Good Week: February 2022
At St Thomas' we have planned an exciting week of activities for Feeling Good Week - see attachment below for details.
Hertfordshire's theme for this year's 'Feeling Good Week' is body positivity.