Chaplaincy Team 2020/21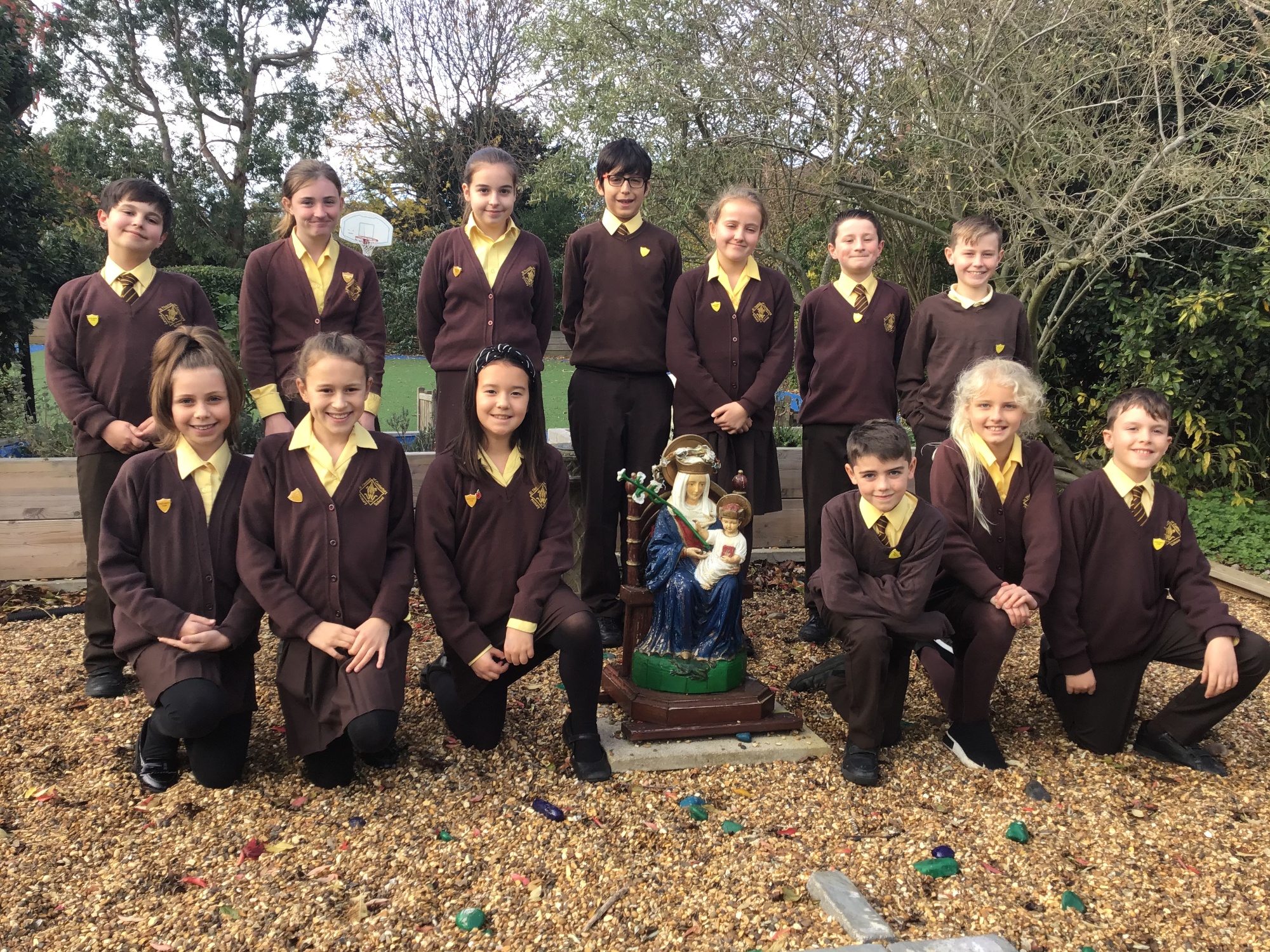 Giosue, Olivia, Luciana, David, Rebecca, Ben, Henry, Isabella, Evie, Lana, Harry, Elsie and William have taken on the important role as Chaplaincy Team members for this academic year. The children were presented with their official badges in a special Class Assembly with Mrs Keating.
The primary role of the Chaplaincy Team is to build upon and embed the excellent work of last year's team in developing the prayer life of the school through planning, being involved with and leading Acts of Worship, Liturgy and Fundraising Opportunities.
Roles and Responsibilities
| Role/Responsibility | Name/s |
| --- | --- |
| Chair: | William |
| Vice Chair: | Lana |
| Prayer Group: | Evie, Isabella, David, Olivia |
| Publicity | Olivia, Luciana, Eliseo |
| Charities & Fundraising | Henry, Isabella, Evie |
| Saints | David, Ben |
| Thought of the Week Coordinators: | Giosue, Harry |
| Wednesday Word Coordinators: | Luciana, Rebecca, Ben, Harry |
CAFOD is the chosen charity this academic year. CAFOD (the Catholic Agency for Overseas Development) is an international development charity and is the official aid agency of the Catholic Church in England and Wales.