Aims and Values
Mission Statement:
"Learn, Love and Respect through Jesus."
School Vision and Values: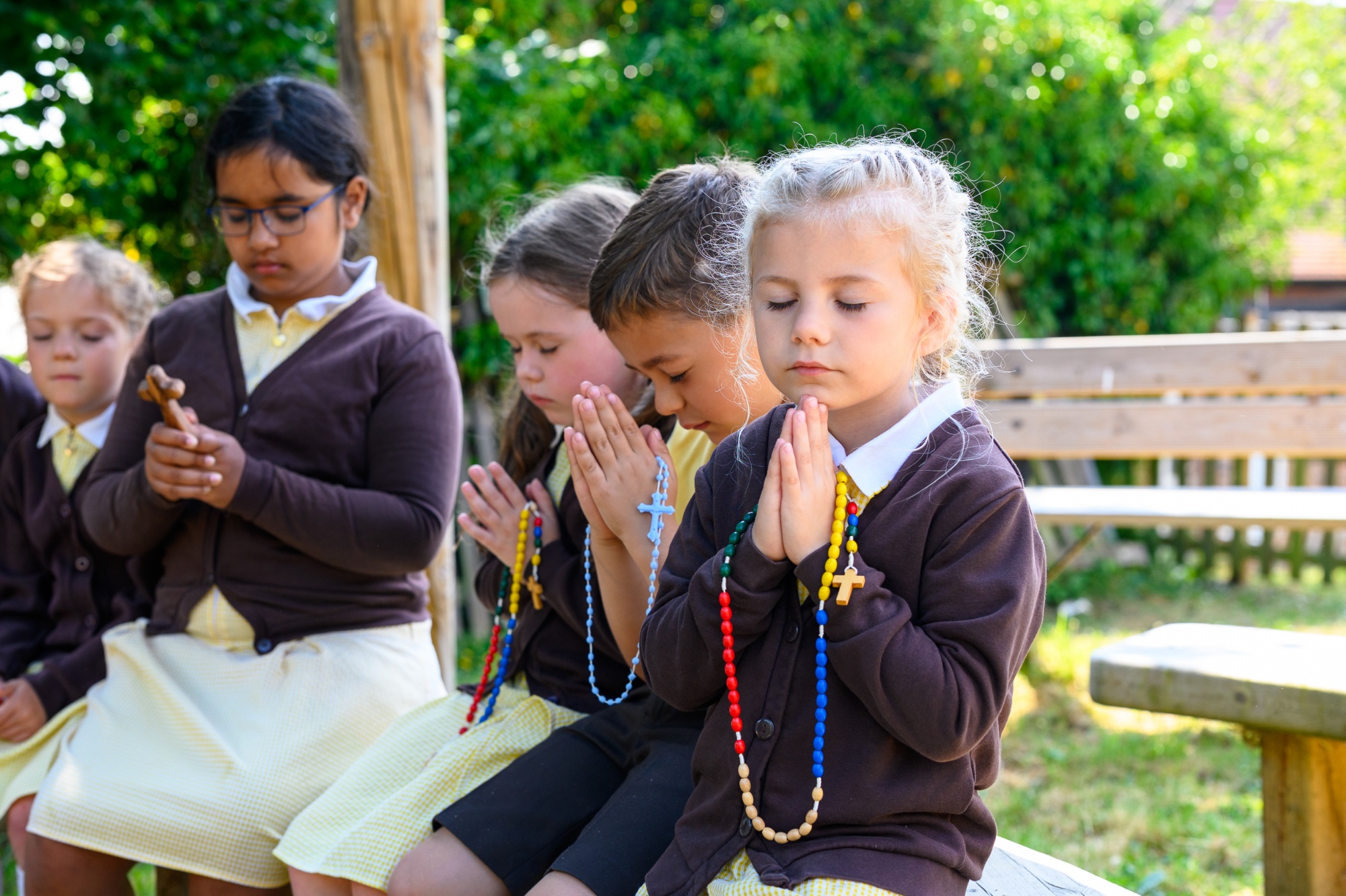 St Thomas of Canterbury School provides a secure, happy and respectful learning environment. Our vision and values are at the core of everything we do. We aim for each individual to reach their academic, social and emotional potential and we work tirelessly to ensure that British Values are promoted, so that our children go forward as respectful, tolerant young people.
We are a catholic school, but we welcome and embrace children and staff of different faiths or no faith.
We provide a rich and diverse, broad and balanced curriculum. This gives our pupils the opportunity to explore their creative talents, sporting potential and appreciation of music, providing them with a deep understanding of the world in which we live. We are very proud to have an outstanding Forest School provision, which is utilised by every child during the academic year.
Our school works closely with parents, governors, the parish and community to build a bright future for our children. We give our pupils a voice and build their self-esteem, helping them to become confident and emotionally resilient individuals.
We care, pray for, respect and love one another.