Shrove Tuesday: Pancake Fun!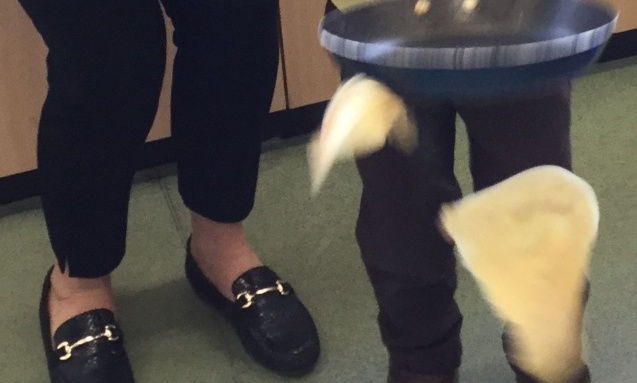 Shrove Tuesday is the day before Ash Wednesday, celebrated by consuming pancakes; in some countries, it is referred to as: "Mardi Gras", the last day of "fat eating" or "gorging" before the fasting period of Lent.
Early Years children made pancakes with Miss Barley. The whole school took part in our annual "Pancake Race" event, cheered on by our parents.