Structure, Remit & Attendance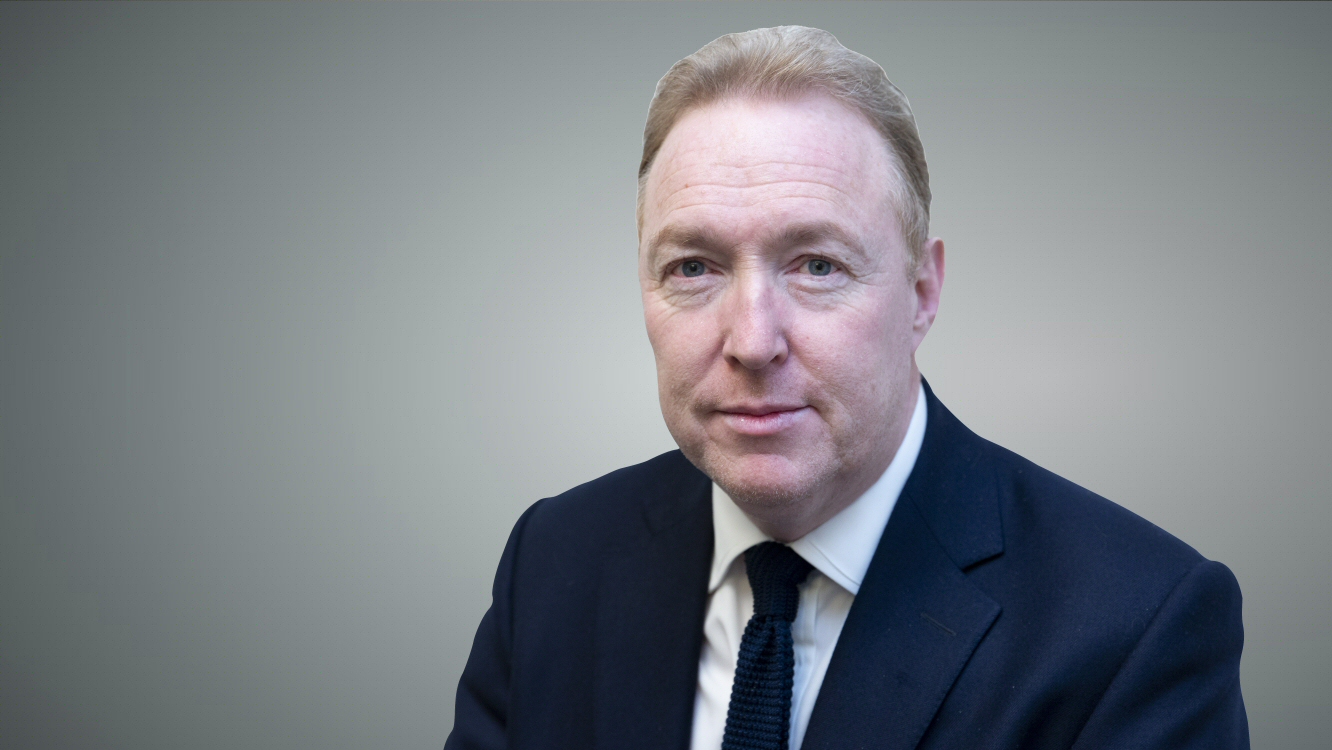 The Governors have many roles to fulfil, all of which are aimed at supporting the Headteacher and staff in providing the best possible opportunities for learning for our children. The Governors are legally responsible for many aspects of the school including overall budget management and expenditure, staff selection and appointment, safeguarding, health and safety, admission arrangements and policies and procedures. The governor responsible for safeguarding including child protection is Mrs Jennifer Hesketh. In order to fulfil these responsibilities, the Governors work closely with the staff, especially the Headteacher, who provides expert advice and guidance. We also receive help and advice from the LA and the Diocese.
The full Governing Body, to satisfy legal requirements, has to meet at least once a term, but in addition there are extra meetings when necessary, standing Committees and ad-hoc working parties. The Governing Body's committees are grouped into two, Committee "B" covering Finance, Personnel and Premises; Committee "A" covering Curriculum, Discipline and Ethos and Standards.
Individual Governors are linked to core subjects and/or School Improvement priorities and use this as a focus for Governor visits. The whole Governing Body is kept informed by the Headteacher of activities within the school.
Governors are happy to talk to parents and welcome input from parents.
If you would like to contact the Chair of Governors please email: shane.collery@stcanterbury.herts.sch.uk
COMMITTEE A: Members, Responsibilities and Attendance Records
Chair of Committee A: Dr Mary Lennon
Committee A has responsibility for: Teaching and Learning; Behaviour and Admissions
Please refer to our Key as follows: PE = Physical Education; RE = Religious Education; AS = Achievement and Standards; TL = Teaching and Learning; LMG = Leadership, Management and Governance; PVI = Pupil Voice and Intervention; SLT = Senior Leadership Team
Academic Year 2020 / 2021
| | | | | | | |
| --- | --- | --- | --- | --- | --- | --- |
| Name: | 09/09/20 | 30/11/20 | 08/02/21 | 22/03/21 | 10/05/21 | 00/00/21 |
| BOOTH, Mr Andrew Responsibility as member of SLT; DSL; SENCO STAFF GOV | P | P | P | P | P | |
| CLARK, Mrs Wendy Responsibility as member of SLT; RE Coordinator; Sports Co-ordinator; PVI CO-OPTED GOV | P | P | P | P | P | |
| COLLERY, Mr Shane, QC (Ex-Officio) Responsibility as Chair of the Board of Governors; Chair of Panels for Admission Appeals and Complaints Appeals; Link Governor for AS; LMG LA GOV | P | P | P | A | P | |
| GILES, Mrs Jenny | | | | | | |
| HATLEY, Mrs Maria Link Governor for SEN PARENT GOV | P | P | P | P | P | |
| JACKSON, Dr Breda Responsibility as Link Governor for RE; AS; LMG FOUNDATION GOV | P | P | P | P | P | |
| KEATING, Mrs Michelle (Ex-Officio) Responsibility for Teaching and Learning; English; Assessment; RE HEAD TEACHER | P | P | P | P | P | |
| KING, Mr Vincent Responsibility for LMG; PE/Games; Link Governor for IT FOUNDATION PARENT GOV | P | P | P | P | P | |
| LENNON, Dr Mary Responsibility as Chair of Committee A; Vice Chair of Governors; Link Governor for AS; TL; PVI; PE FOUNDATION GOV | P | P | P | P | P | |
Academic Year 2019 / 2020
| | | | | | | |
| --- | --- | --- | --- | --- | --- | --- |
| Name: | 14/10/19 | 02/12/19 | 03/02/20 | 23/03/20 | 04/05/20 | 29/06/20 |
| BOOTH, Mr Andrew Responsibility as member of SLT; DSL; SENCO STAFF GOV | P | P | P | P | P | P |
| CLARK, Mrs Wendy Responsibility as member of SLT; RE Coordinator; Sports Co-ordinator; PVI CO-OPTED GOV | P | A | A | A | P | A |
| COLLERY, Mr Shane, QC (Ex-Officio) Responsibility as Chair of the Board of Governors; Chair of Panels for Admission Appeals and Complaints Appeals; Link Governor for AS; LMG LA GOV | P | A | A | P | P | P |
| HATLEY, Mrs Maria Academy Meeting Attendee PARENT GOV | | | | P | P | MH |
| JACKSON, Dr Breda Responsibility as Link Governor for RE; AS; LMG FOUNDATION GOV | P | P | P | P | P | P |
| KEATING, Mrs Michelle (Ex-Officio) Responsibility to the Governing Body for Teaching and Learning HEAD TEACHER | P | P | P | P | P | P |
| KING, Mr Vincent Responsibility for LMG; PE/Games; Link Governor for IT FOUNDATION PARENT GOV | P | A | A | A | P | P |
| LENNON, Dr Mary Responsibility as Chair of Committee A; Vice Chair of Governors; Link Governor for AS; TL; PVI; PE FOUNDATION GOV | P | A | P | P | P | P |
COMMITTEE B: Members, Responsibilities and Attendance Records
Chair of Committee B: Mrs Jennifer Hesketh
Committee B has responsibility for: Premises; Finance and Personnel
Please refer to our Key as follows: PE = Physical Education; RE = Religious Education; AS = Achievement and Standards; TL = Teaching and Learning; LMG = Leadership, Management and Governance; PVI = Pupil Voice and Intervention; SLT = Senior Leadership Team
Academic Year 2020/2021
| | | | | | | |
| --- | --- | --- | --- | --- | --- | --- |
| Name: | 21/09/20 | 16/11/20 | 18/01/21 | 22/03/21 | 10/05/21 | 12/07/21 |
| BOOTH, Mr Andrew Responsibility as member of SLT; DSL; SENCO STAFF GOV | P | P | P | P | P | |
| COLLERY, Mr Shane, QC (Ex Officio) Responsibility as Chair of the Board of Governors; Chair of Panels for Admission Appeals and Complaints Appeals; Link Governor for AS; LMG LA GOV | P | P | P | A | P | |
| KEATING, Mrs Michelle (Ex-Officio) Responsibility to the Governing Body for Teaching and Learning HEAD TEACHER | P | P | P | P | P | |
| HESKETH, Mrs Jennifer Responsibility as Chair of Committee B; Literacy; Link Governor for Safeguarding; AS; PVI FOUNDATION GOV | P | P | P | P | P | |
| JACKSON, Dr Breda Responsibility as Link Governor for RE; AS; LMG FOUNDATION GOV | P | P | P | P | P | |
| WALKER, Mr Anthony Responsibility for Safeguarding; Finance; Link Governor for RE; LMG; PVI OUNDATION GOV | P | P | P | P | P | |
| WALSH, Mr Jeremiah Responsibility for Safeguarding; Finance; Link Governor for RE; LMG; PVI FOUNDATION GOV | P | P | P | P | P | |
| SPARKS, Mrs Luzaan (Now Resigned) Responsibility as Link Governor for SEN; Science PARENT GOV | p | - | - | - | - | - |
Academic Year 2019/2020
| | | | | | | |
| --- | --- | --- | --- | --- | --- | --- |
| Name: | 23/09/19 | 18/11/19 | 20/01/20 | 09/03/20 | 11/05/20 | 06/07/20 |
| BOOTH, Mr Andrew Responsibility as member of SLT; DSL; SENCO STAFF GOV | P | P | P | P | P | |
| COLLERY, Mr Shane, QC (Ex Officio) Responsibility as Chair of the Board of Governors; Chair of Panels for Admission Appeals and Complaints Appeals; Link Governor for AS; LMG LA GOV | P | P | P | P | P | |
| KEATING, Mrs Michelle (Ex-Officio) Responsibility to the Governing Body for Teaching and Learning HEAD TEACHER | P | P | P | P | P | |
| HESKETH, Mrs Jennifer Responsibility as Chair of Committee B; Literacy; Link Governor for Safeguarding; AS; PVI FOUNDATION GOV | P | P | P | P | A | |
| JACKSON, Dr Breda Responsibility as Link Governor for RE; AS; LMG FOUNDATION GOV | P | P | P | P | P | |
| WALKER, Mr Anthony Responsibility for Safeguarding; Finance; Link Governor for RE; LMG; PVI FOUNDATION GOV | P | P | P | P | P | |
| WALSH, Mr Jeremiah Responsibility for Safeguarding; Finance; Link Governor for RE; LMG; PVI FOUNDATION GOV | - | - | - | - | P | |
| SPARKS, Mrs Luzaan (Now Resigned) Responsibility as Link Governor for SEN; Science PARENT GOV | P (Resigned) | | | | | |
FULL GOVERNING BODY: Members and Attendance Records
Academic Year 2020 / 2021
| | | | | |
| --- | --- | --- | --- | --- |
| Name: | 10/11/20 | 02/03/21 | 18/05/21 | 08/06/21 |
| BOOTH, Mr Andrew | P | | | |
| CLARK, Mrs Wendy | P | | | |
| COLLERY, Mr Shane (QC) | P | | | |
| HATLEY, Mrs Maria | A | | | |
| HESKETH, Mrs Jennifer | P | | | |
| JACKSON, Dr Breda | P | | | |
| KEATING, Mrs Michelle | P | | | |
| KING, Mr Vincent | A | | | |
| LENNON, Dr Mary | P | | | |
| WALKER, Mr Anthony | P | | | |
| WALSH, Mr Jeremiah | P | | | |
| SPARKS, LUZAAN (Res 23/09/19) | | | | |
Academic Year 2019 / 2020
| | | | | |
| --- | --- | --- | --- | --- |
| Name: | 12/11/19 | 03/03/20 | 19/05/20 | 09/06/20 |
| BOOTH, Mr Andrew | P | P | P | P |
| CLARK, Mrs Wendy | A | P | P | A |
| COLLERY, Mr Shane (QC) | P | P | P | P |
| HATLEY, Mrs Maria | P | P | P | P |
| HESKETH, Mrs Jennifer | P | P | P | P |
| JACKSON, Dr Breda | P | P | P | P |
| KEATING, Mrs Michelle | P | P | P | P |
| KING, Mr Vincent | P | A | P | P |
| LENNON, Dr Mary | P | A | P | P |
| WALKER, Mr Anthony | P | P | P | P |
| WALSH, Mr Jeremiah | P | P | P | P |
| SPARKS, LUZAAN (Res 23/09/19) | | | | |